MARC
Multi amplifier remote control software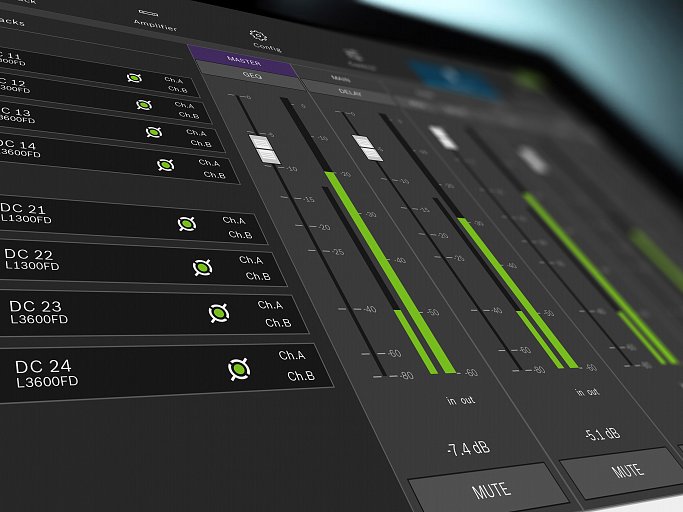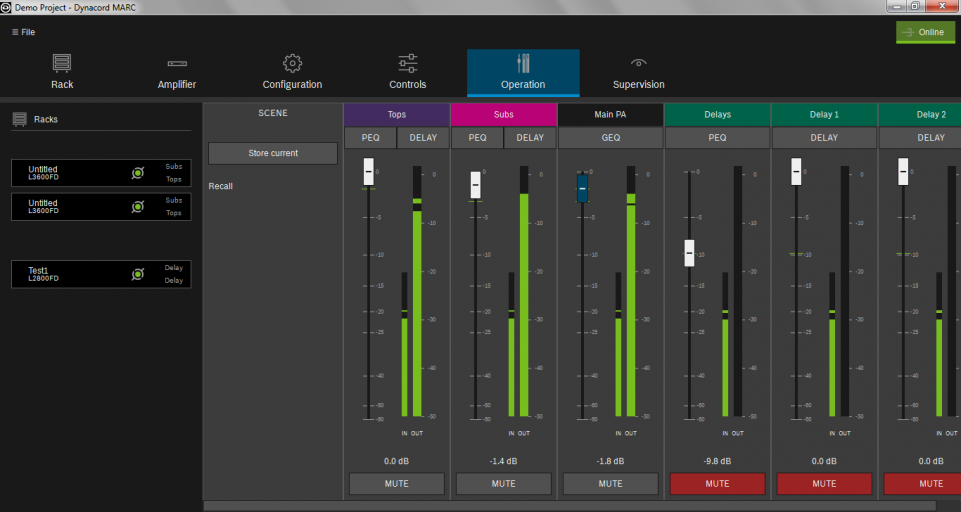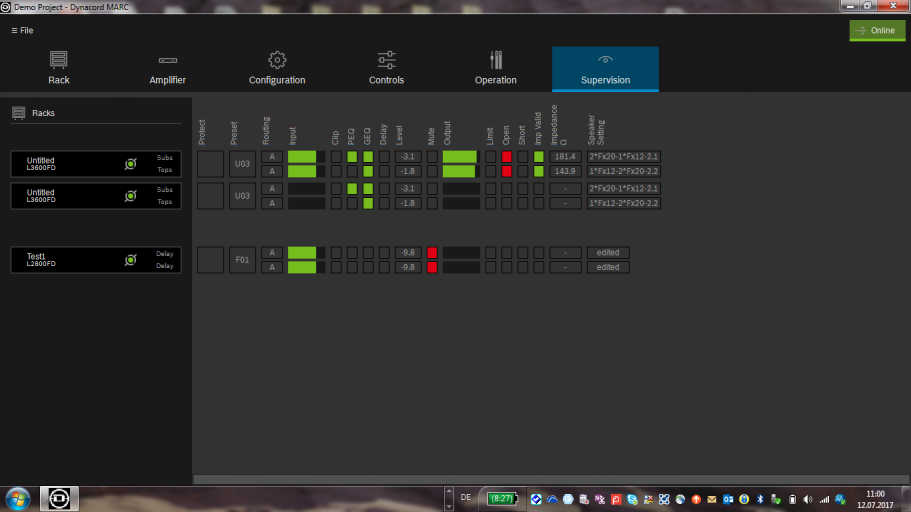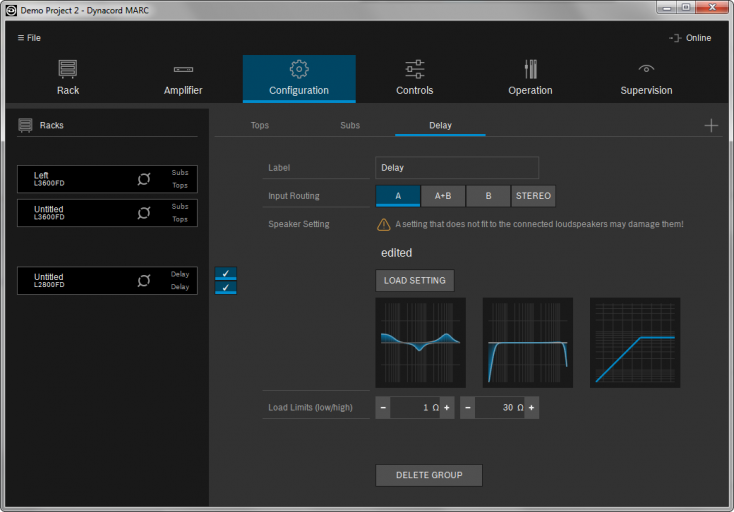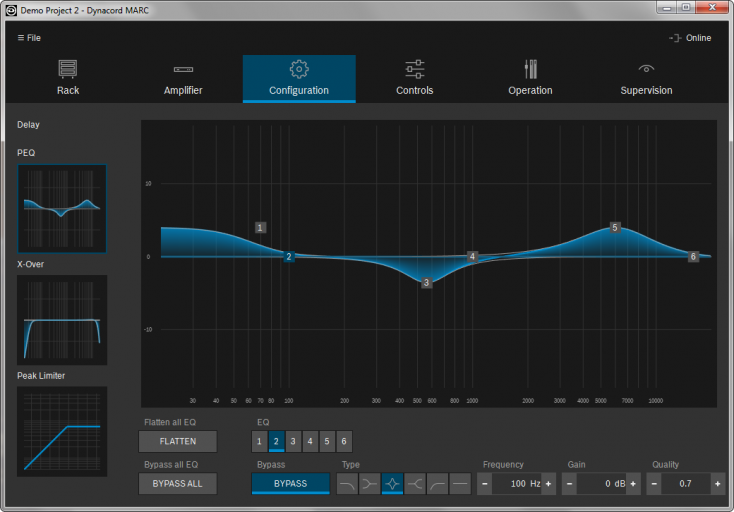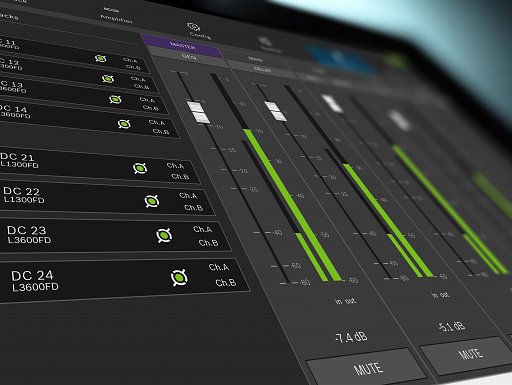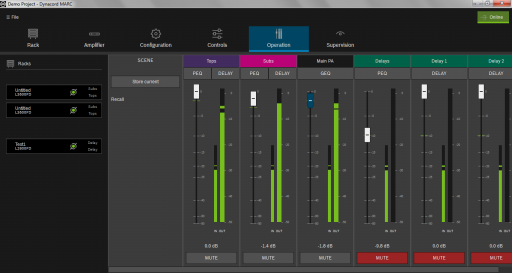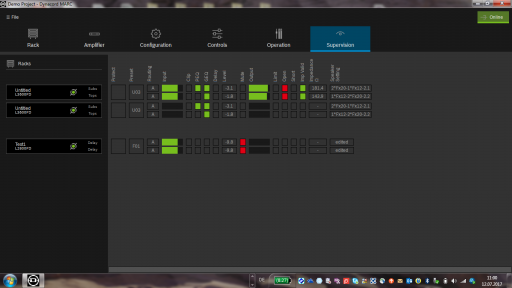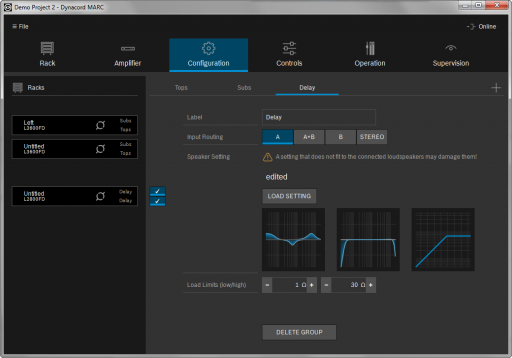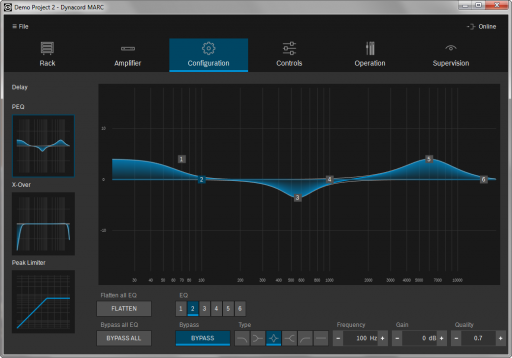 Supports L and C Series amplifiers with firmware 1.x. Please see SONICUE for more functions and efficiency
Intuitive system control to design, operate and supervise up to eight amplifiers
Configurable control groups with GEQ, PEQ and Delay for real time system editing
System scene manager for easy store and recall of user presets
Complete offline system editing for offsite configuration
Dynacord's Multi Amplifier Remote Control (MARC) software allows you to design, control and supervise sound systems driven by Dynacord's L and C Series amplifiers in a fast and intuitive workflow. Up to eight amplifiers can be configured, controlled and supervised in a single project file using a USB plug 'n' play set-up. The configuration of the amplifiers includes the loading of factory speaker settings, including FIR-Drive settings with TEMP limiters. Alternatively user made speaker settings can be created out of a large selection of DSP parameters, including 6-band PEQs, professional x-over filters, allpass filters and limiters.
Up to 16 control groups can be created that can contain one or multiple amplifier channels to allow fast but flexible control of a system. Each control group features VU metering, level and mute and can include one or multiple of the control group function blocks: 5-band PEQ, 31-band GEQ and output delay up to 650ms. This gives the option for complex groupings with a "master EQ" for all speakers but individual PEQ's levels and delays are easy to create.
Each system setting can be stored in one of the 50 user presets of the amplifiers and recalled with the "system scene manager". The supervision page is showing all amplifiers that are online with VU metering for in- and outputs including clip and limit, current preset number, health status, real time impedance measurement including warning flags for open and short circuit and the loaded speaker setting file name.
Please see SONICUE form enhanced functionality with free firmware upgrade to 2.x (part of the SONICUE download package).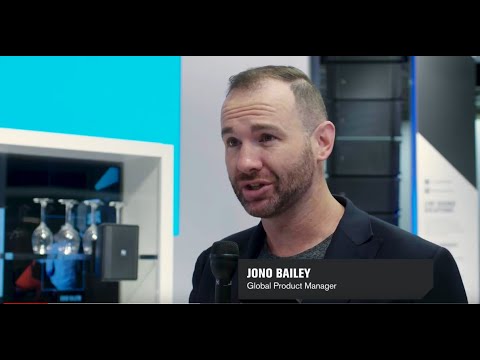 Small Bar Sound System Solutions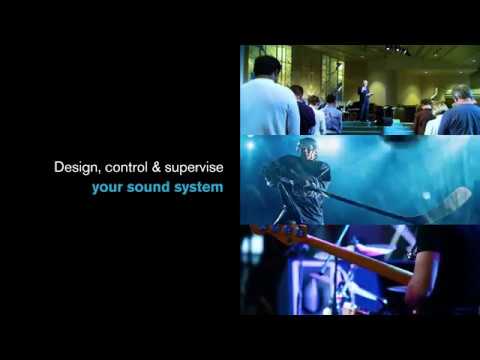 Multi Amplifier Remote Control (MARC) Software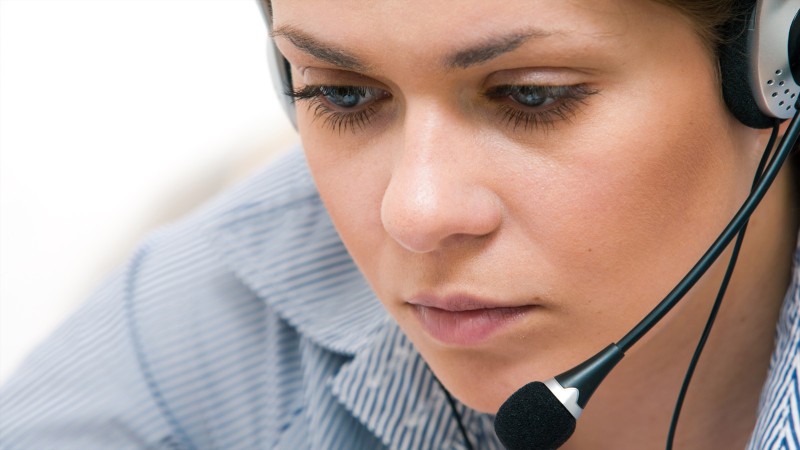 Dynacord & Electro-Voice, together with our certified partners, are ready to help support you through planning, purchase, and setup. Services available through our network of highly-qualified associates and partners may include:
System Design
Installation
Programming & Commissioning
Warranty & After Sales Programs