CMS 1600-3
16‑channel compact mixing system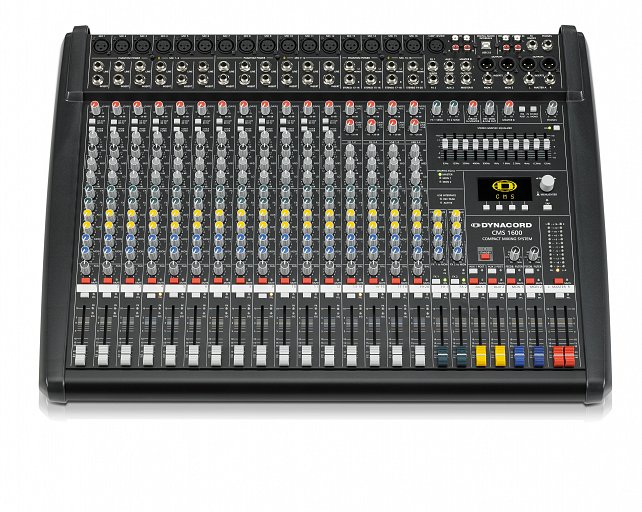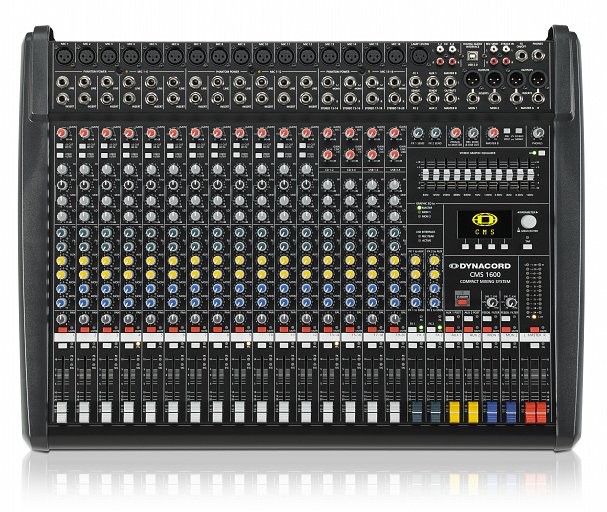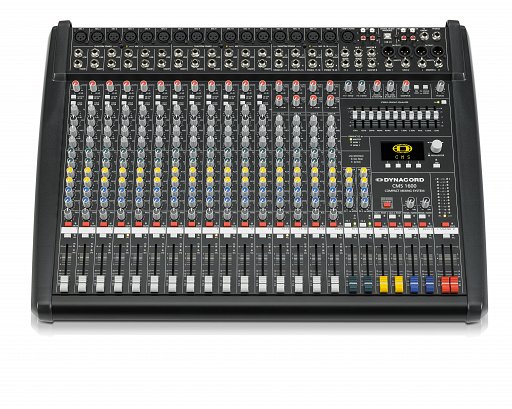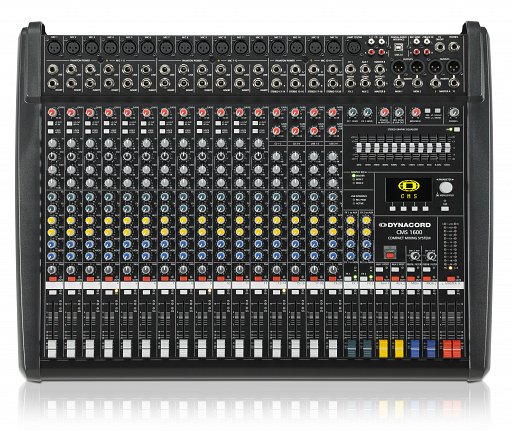 Intuitive mixer with 16 input channels (12 Mic/Line + 4 Mic/Stereo-Line)
2 High-Quality editable effects, 100 factory and 20 user presets
Professional 4x4 24-bit / 96 kHz USB interface with MIDI
11 band stereo graphic equalizer
Optional robust cover-lid with integrated handle
The Compact Mixing System from Dynacord has seized pole position in this segment of the market by virtue of the quality of its sound, components and features. By integrating a high-quality mixer, two digital effects processors of studio grade, a graphic equalizer and also a professional digital interface to PC or Mac, the CMS mixers represent the ideal solution for a large number of demanding applications in the audio sector.
The mixing section starts with 16 lowest noise, discrete microphone preamps. 6 auxiliary busses, two of them switchable pre/post fader, allow high flexibility for monitoring. The two effects processors offer 100 factory presets, including the already legendary PowerMate-reverbs. A TAP key allows precise setting of delay times. Further, each preset can be edited and stored to 20 User memories.
The built in uncompromising USB audio interface shares 4 playback and 4 recording channels simultaneously with a PC or Mac, please see information on available drivers, following studio standard 24-bit / 96 kHz. An additional MIDI interface allows integration of instruments, such as keyboards. A license for Steinbergs Cubase software is part of the package.
The 11 band stereo graphic equalizer can be routed flexible to master or monitor channels.
For dark environments an optional gooseneck light can be connected. All faders are dust protected and not least the balanced XLR outputs for master and monitor underline the professional approach.
Optional a very robust cover lid with an integrated handle is available. A solution that offers optimal protection for the device as well as greater carrying comfort without the need of adding a large, heavy flight case.
Channels (Mono + Stereo)
12 + 4
Auxiliarys (MON, FX, AUX)
2 Pre, 2 Post, 2 Pre/Post switchable
MIC GAIN (Mono / Stereo)
0 to +60 dB / +10 to +60 dB
LINE/CD/USB GAIN (Stereo)
-10 to +20 dB
THD, at 1 kHz, MBW = 80 kHz
MIC input to Master A L/R outputs, +16 dBu, typical
< 0.005%
Frequency Response, -3 dB, ref. 1 kHz, any input to any Mixer output
15 Hz to 70 kHz
Crosstalk, 1 kHz
Fader & FX/AUX/MON-Send attenuation
> 85 dB
Channel to Channel
< -80 dB
CMRR, MIC input, 1 kHz
> 80 dB
Input Sensitivity, all level controls in max. position MIC / LINE (Mono) / LINE (Stereo) / CD (Stereo)
-74 dBu (155 µV) / -54 dBu (1.55 mV) / -34 dBu (15.5 mV) / -34 dBu (15.5 mV)
Maximum Level, mixing desk
MIC inputs
+21 dBu
Mono Line inputs / Stereo Line inputs
+41 dBu / +30 dBu
All other inputs
+22 dBu
All other outputs
+22 dBu
Input Impedances
MIC / Insert Return
2 ㏀ / > 3.3 ㏀
2Track Return & CD In
10 ㏀
All other inputs
> 15 ㏀
Output Impedances
Phones
47 Ω
All other outputs
75 Ω
Equivalent Input Noise, MIC input, A-weighted, 150 ohms
-130 dBu
Noise, Channel inputs to Master A L/R outputs, A-weighted
Master fader down
-97 dBu
Master fader 0 dB, Channel fader down
-89 dBu
Master fader 0 dB, Channel fader 0 dB, Channel gain unity
-82 dBu
Equalization
LO Shelving
±15 dB / 60 Hz
MID Peaking, mono inputs
±15 dB / 100 Hz to 8 kHz
MID Peaking, stereo inputs
±12 dB / 2.4 kHz
HI Shelving
±15 dB / 12 kHz
Master EQ 11-band (63, 125, 250, 400, 630, 1k, 1.6k, 2.5k, 4k, 6.3k, 12kHz)
±10 dB / Q = 1.5 to 2.5
Power Consumption
without lamp / with lamp
50 W / 55 W
Filter
LO-CUT, mono inputs
f = 80 Hz, 18 dB/oct.
VOICE FILTER, mono inputs
switchable
FEEDBACK FILTER, MON 1/2
70 Hz to 7 kHz, Notch, -9 dB
Effects
Type, effects presets
Dual stereo 24/48-bit multi effects processors, 100 Factory + 20 User, Tap-Delay
Remote control
Footswitch, MIDI
Display
128 x 64 pixels, OLED
Digital Audio Interface
Channels
4 In / 4 Out
AD/DA Conversion, Sampling Rate
24-bit, 44.1 / 48 / 88.2 / 96 kHz
PC Interface
USB2.0, Female Type B
Supported OS
See documentation
MIDI Interface
5-pin DIN connector, In / Out
Protection
Mixer Outputs (Relay controlled)
MON 1, MON 2, MASTER A
Switching Mode Power Supply (µC controlled)
Mains Over/Undervoltage, High Temperature
Phantom Power, switchable in groups
48 V DC
Power Requirements (SMPS with auto range mains input)
100 V to 240 V AC, 50 Hz to 60 Hz
Dimensions (W x H x D, without lid), mm
663.5 x 155 x 498.5
Weight, without lid
12 kg
Optional Accessories
Lid
DC-LID1600
Gooseneck Lamp, 12V/5W, 12", XLR 4 pol.
DC-LITLITE-4P
FS 11 (Footswitch with LED)
DC-FS11
Device in rated condition, unity gain (MIC gain 20 dB), all faders position 0 dB, all pots in mid position, master fader +6 dB, unless otherwise noted.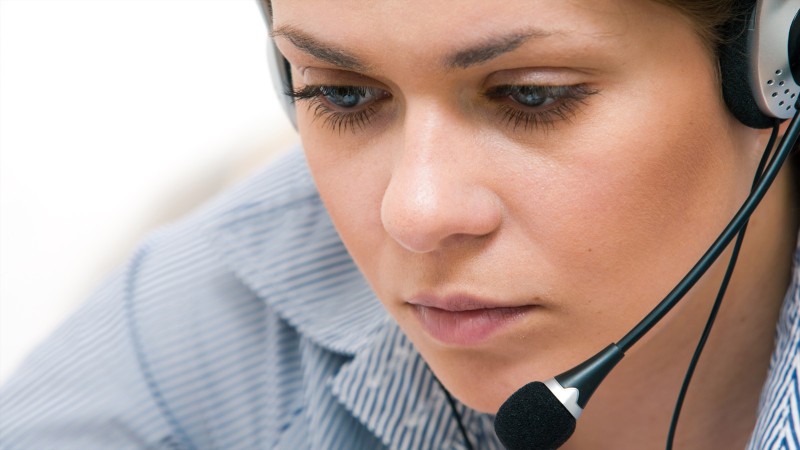 Dynacord & Electro-Voice, together with our certified partners, are ready to help support you through planning, purchase, and setup. Services available through our network of highly-qualified associates and partners may include:
System Design
Installation
Programming & Commissioning
Warranty & After Sales Programs