TGX20
DSP power amplifier 4 x 5000w, live










4-channel DSP amplifier for live applications
Market-leading power density with up to 20kW in 2RU
Fully integrated DSP with advanced 96 kHz processing and FIR Drive technology
OMNEO integration for seamless compatibility with Dante and OCA
Full color touch screen for control without software
OUTPUT POWER
Load impedance
2 Ω
2.7 Ω
4 Ω
8 Ω
IMD-SMPTE, 60 Hz, 7 kHz
< 0.15 %
Maximum Output Power1
All channels driven
5200 W
6000 W
5000 W
2500 W
Number of amplifier channels
4
Maximum Output Voltage
210 V peak
Maximum Output Current
84 A peak
AMPLIFIER
Voltage Gain ref.1 kHz
32.0 dB, adjustable 24-40 dB
Input Sensitivity ref. to Max. Output Voltage
13.7 dBu (3.73 V), adjustable 5.7-21.7 dBu
THD3 dB below Max., AES17, 1 kHz
< 0.05 %
IMD-SMPTE, 60 Hz, 7 kHz
< 0.15 %
DIM100, 3.15 kHz, 15 kHz
< 0.15 %
Crosstalkref. 1 kHz, 12 dB below Max., 8 Ω
< -80 Db
Frequency Response ref. 1 kHz, analog into speaker out
20 Hz to 20 kHz (±1 dB)
Damping Factor,20 Hz to 200 Hz, 8 Ω
> 400
Output Stage Topology
Class D, fixed frequency
Signal to Noise Ratio
A-weighted, analog input
115 dB
A-weighted, digital input
118 dB
Output Noise
A-weighted, analog input
< -70 dBu
A-weighted, digital input
< -73 dBu
DIGITAL SIGNAL PROCESSING
Sampling rate
48 kHz/96 kHz, OMNEO/Dante synchronized
Signal Delay/Latency
Analog in to Speaker Out, 48 kHz/96 kHz
0.70 ms/0.53 ms
AES3 in to Speaker Out, 48 kHz/96 kHz
1.00 ms/0.66 ms
Dante Network Latency
typ. 1.00 ms
Signal Processing
32/40 bit, floating point
User EQ
12 filters per channel, selectable as PEQ, Lo-Shelv, Hi-Shelv, Lo-ShelvQ, Hi-ShelvQ, Hi-Pass, Lo-Pass & Notch; 2 filters of them with additional asymmetric filter type
User Delay
0 to 2000 ms per channel (units: µs, ms, s,cm, m, inches, feet)
Array EQ
5 filters per channel, selectable as PEQ, Lo-Shelv, Hi-Shelv, Lo-ShelvQ, Hi-ShelvQ, Hi-Pass, Lo-Pass, & All-Pass
Array Delay
0 to 500 ms per channel (units: µs, ms, s, cm,m, inches, feet)
Speaker EQ
10 filters per channel, selectable as PEQ, Lo-Shelv, Hi-Shelv, Hi-Pass, Lo-Pass, & All-Pass
Speaker X-Over
Hi-Pass & Lo-Pass per channel, 6/12/18/24/30/36/42/48 dB Bessel/Butterworth,12/24/48 dB Linkwitz-Riley; AlignmentDelay, 0 to 20 ms per channel
Speaker FIR
up to 1025 taps, Linear Phase Filter, Linear Phase Brickwall X-Over
Speaker Limiters
Peak Anticipation Limiter & RMS/TEMP Limiter per channel
Other functions
Source Selection & Mix, Level, Mute, Polarity, Sine & Noise Generator, Level Meters, Impedance Measurement, & Load Monitoring
Memory
DSP Presets
1 Factory + 20 User
Speaker-Pool Presets
30 speaker settings
Source Supervision & Fallback
AES3 Lock & OMNEO/Dante network supervision,switch over to alternative Source Selection
CONNECTIVITY
Analog Audio Input/Thru
Type
4 x 3-pin XLR female/male
Maximum Input Level
+ 24 dBu
Input Impedance, active balanced
20 kΩ
Reference level equal to digital input
+21 dBu for 0 dBFS
Digital Audio Input/Thru
Type
2 x 3-pin XLR (alternative use of Analog In/Thru)
Format
AES3 (AES/EBU)
Input Sample Rates
32 to 192 kHz, internal Sample-Rate-Converter
Thru Connector
active buffered, direct bypass if device is unpowered
Network
Type
2 x Neutrik etherCON/RJ45, redundant PRIMARY/SECONDARY
Format
1000base-T/100base-TX, integrated switch
Network Audio Inputs
8 channels, 48/96 kHz, OMNEO/Dante format
Network Audio Outputs(Monitor)
2 channels, 48/96 kHz, OMNEO/Dante format
Front side ServicePort
1 x USB Type A
Mains Input
1 x Neutrik powerCON-HC
Speaker Output
4 x NL4
GENERAL
User Interface
Display
320 x 240 pixel, 3.5" color TFT
Front panel indicators
Full color LED illuminated ring
Front panel operating elements
Rotary encoder, Capacitive Touch Screen
Rear panel indicators
2 x LED (AES3 Input mode active, Amp-Find)
Rear panel operating elements
Mains switch
Power Requirements
100 V to 240 V, 50 Hz to 60 Hz AC
Power Consumption
Rated Power Consumption
2250 W
1/8 Maximum Output Power at 4Ω
2850 W
Idle Mode (no input signal)
110 W
Standby Mode
< 19 W
Power Supply Topology
Switching Mode Power Supply with digital controlled Power Factor Correction
Protections
Audio Limiters, High Temperature, DC, HF, Short Circuit, Back-EMF, Peak Current Limiters, In rush Current Limiters, Turn-on Delay, Mains Circuit Breaker Protection, Mains Over/Under voltage Protection
Cooling:
Front-to-rear, temperature controlled fans, supervised
Ambient Temperature Limits
+5 °C to +40 °C (+40 °F to +105 °F)
IEC Protection Class
Class I (grounded)
Electromagnetical Environment
E1, E2, E3
Color
Black
Dimensions (W x H x D), mm
483 x 88.1 x 514.2
Weight
18.3 kg (40.4 lb)
Shipping Weight
20.5 kg (45.2 lb)
Amplifier at rated conditions; all channels driven, 4Ωloads, analog input, 32 dB gain, 48 kHz sample rate,unless otherwise specified.1Test signal for max. output power according IHFA-202 (Dynamic-Headroom, burst 1 kHz/20 ms on/480ms off/low level -20 dB).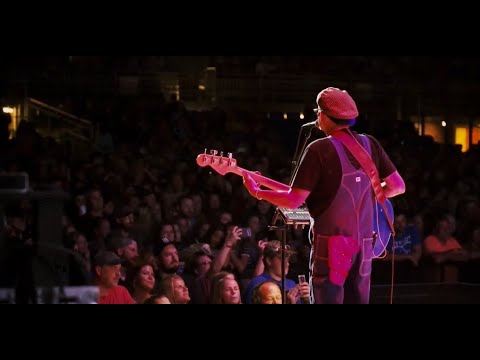 Dynacord TGX, SONICUE & Electro-Voice X2 in action at the 2019 Illinois State Fair!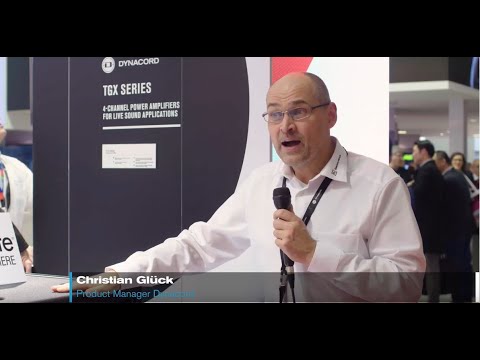 Dynacord Amps with SONICUE sound system software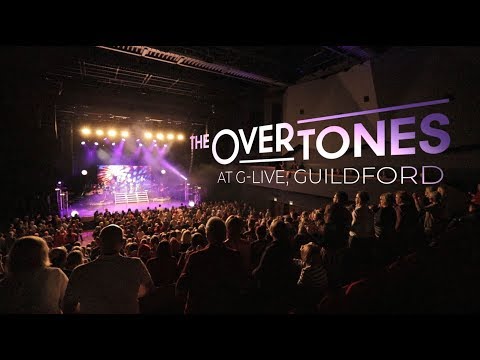 The Overtones hit all the right notes on tour with Dynacord TGX and Electro-Voice X-Line Advance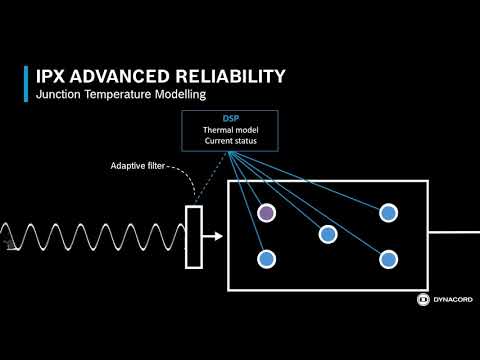 Dynacord Tech Session: Junction Temperature Modeling (JTM)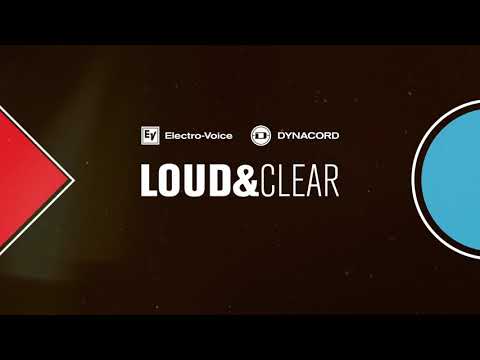 Loud&Clear - see it all in 50sec!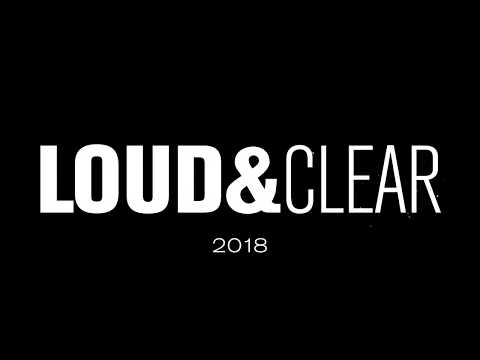 Loud&Clear - the latest from Dynacord & EV in 50sec!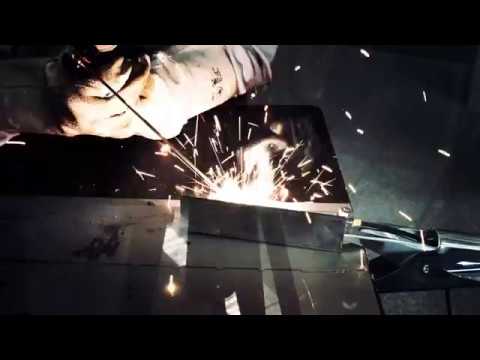 The Dynacord version of Sonic Welding - demo @InfoComm 2018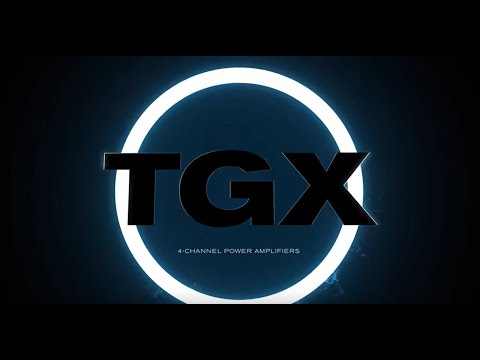 TGX - The New Flagship for Live Sound Amplification
Warranty & After Sales Programs