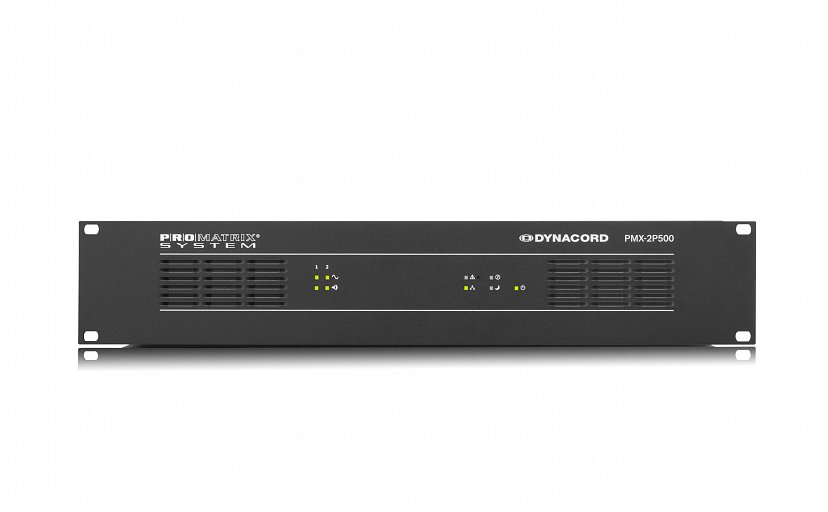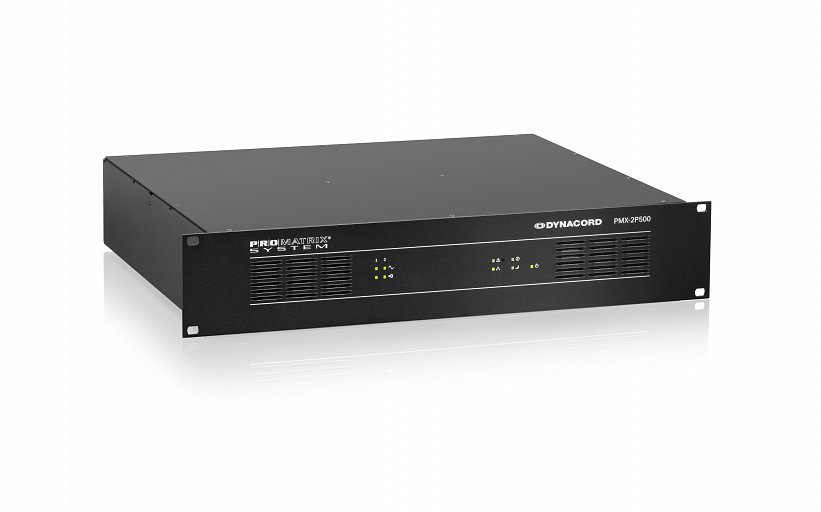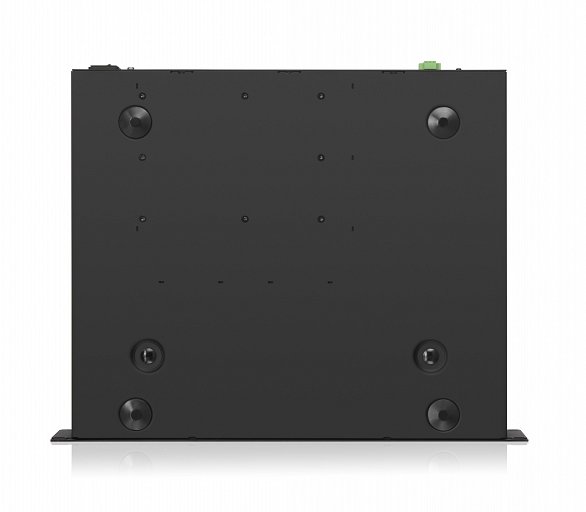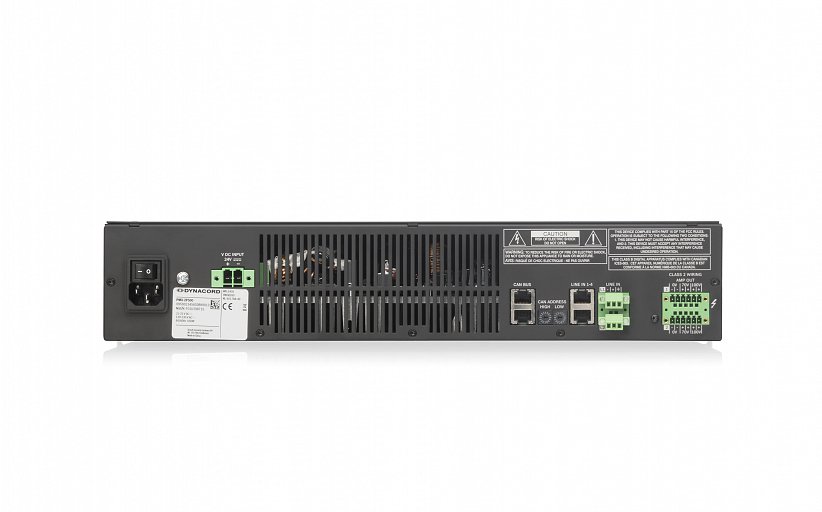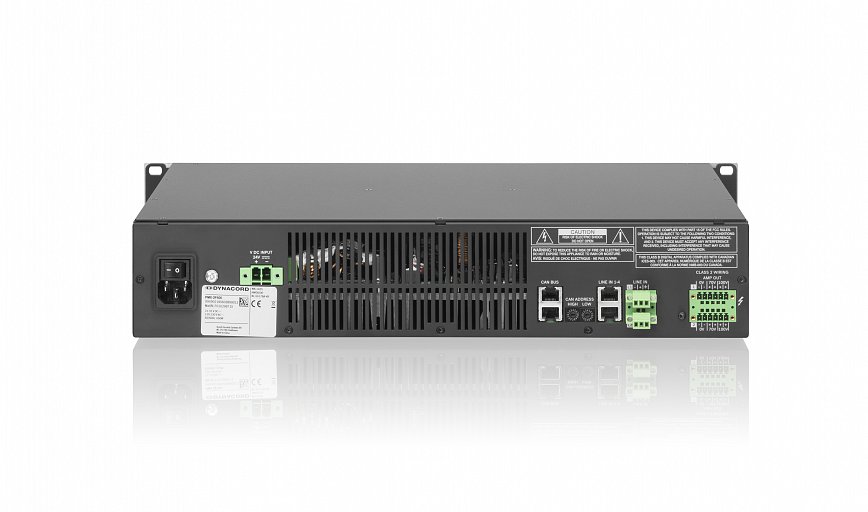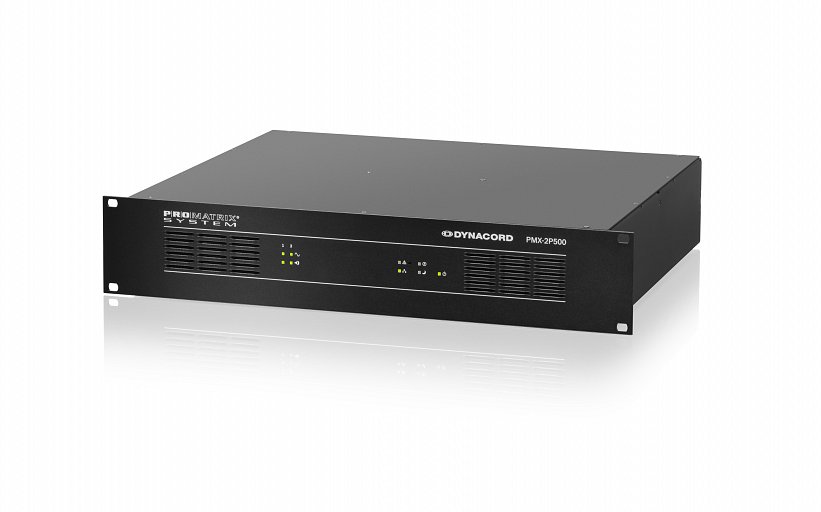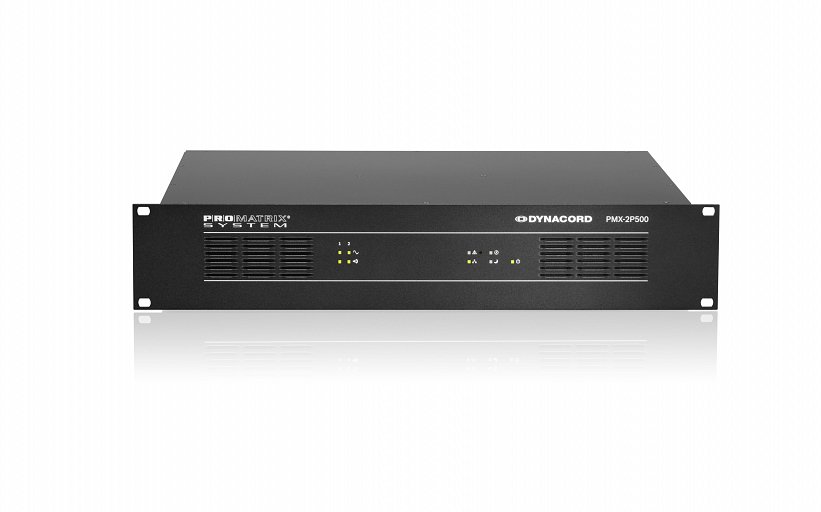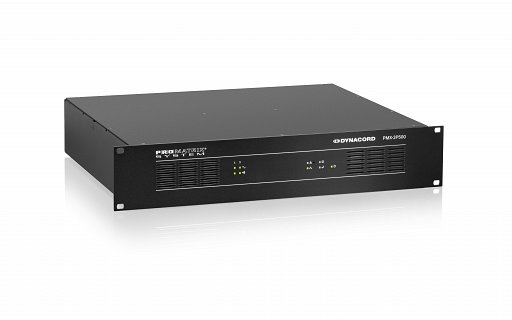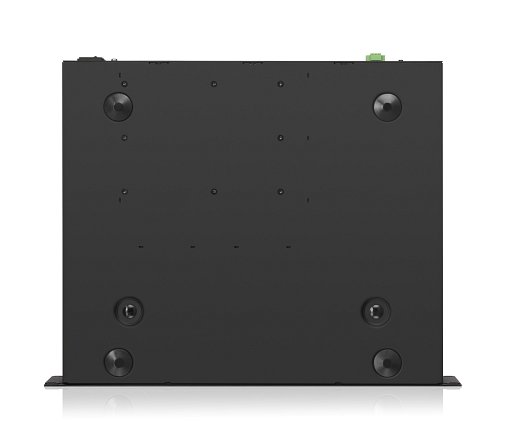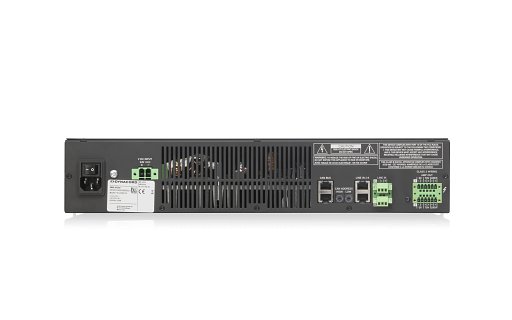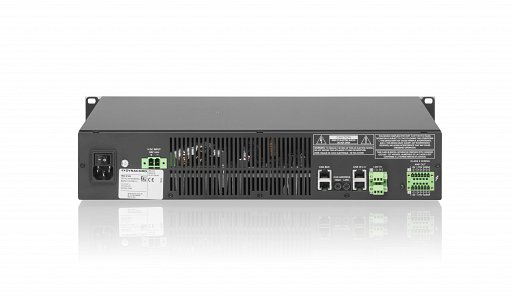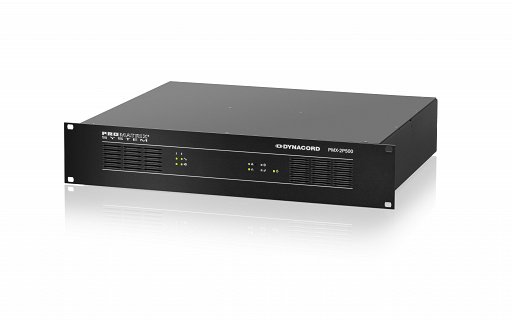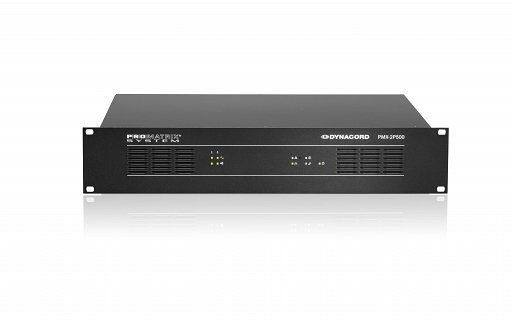 2 ✕ 500 Watt class D amplifier
Low power consumption in standby mode (3 Watt)
Local input per channel
Excellent sound quality > 104 dB s/n ratio
The PMX-2P500 class-D amplifier is a 2 ✕ 500 W professional audio amplifier for evacuation purposes. It can be operated from both the mains and a DC supply. The output voltage is galvanically insulated and is constantly monitored for ground fault. An energy saving mode and temperature-controlled fans reduce energy consumption and noise levels. The control and monitoring functions are performed via CAN bus. This amplifier is designed for operation in an emergency evacuation system. The amplifiers are usually controlled via a controller and configured using IRISNet.
The power amplifier is processor-controlled and equipped with extensive monitoring functions. Line monitoring for the CAN bus and for audio transmission allows line interruptions and short-circuits to be detected and indicated to the user.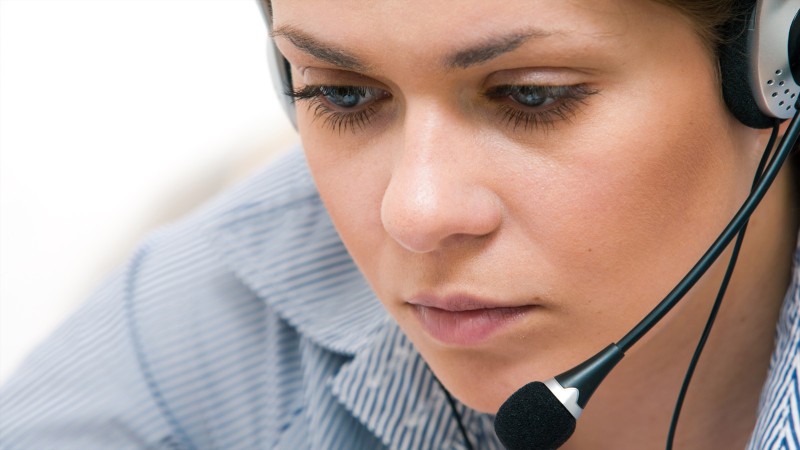 Dynacord & Electro-Voice, together with our certified partners, are ready to help support you through planning, purchase, and setup. Services available through our network of highly-qualified associates and partners may include:
System Design
Installation
Programming & Commissioning
Warranty & After Sales Programs