IPX20:4
4 x 5000 w multi‑channel installation dsp class‑d amplifier








4 x 5000 W multi-channel installation DSP amplifier with digitally controlled PFC supply.
Fully integrated DSP with high-resolution 96 kHz processing and FIR Drive.
Dante and OCA integration via OMNEO with fallback options.
Parallel, bridged and parallel-bridged drive modes with 70/100V/140V/200V and low impedance operation
High efficiency Eco Rail technology for lower operating costs
IPX series are dedicated amplifiers for fixed install application such as e.g. stadiums, arenas, houses of worship, concert halls, theaters and other applications that require high‑power multichannel amplifiers with sophisticated speaker processing. The integrated DSP can run either in 48 kHz or true 96 kHz including FIR Drive. Besides analog inputs also Dante and OCA via OMNEO network inputs are available. Comprehensive fallback options allow redundant scenarios.
Each channel can be individually operated in low impedance mode, or 70V/100V Direct Drive mode. By bridging also 140V/200V Direct Drive is available. By the possibility to parallel two channels and parallel‑bridge four channels all kind of loudspeakers can be driven.
Due to the digitally controlled interleaved PFC supply reliable operation is ensured even under challenging mains supply situations. Reactive current is limited to a minimum, which reduces costs for mains installations and mains fusing in the installation.
In case of idle mode or light mode operation IPX series amplifiers automatically switch to a lower Eco Rail further reducing operating costs. In Eco Mode the amplifiers stay fully functional and supervised.
While IPX series amplifiers are fully integrated in IRIS‑Net, a OLED display on the front panel allows quick local control and supervision of the amplifier.
The connectivity of IPX series amplifiers is optimized for fixed install applications.
OUTPUT POWER
Low-Z mode: Load Impedance
2 Ω
2.7 Ω
4 Ω
8 Ω
Maximum Output Power¹
Normal Mode, all channels driven
5200 W
6000 W
5000 W
2500 W
Bridge
n.a
Parallel
10000 W
8000 W
5000 W
Parallel-Bridge
n.a.
Direct Drive Mode: Nominal Voltage
70 V
100 V
140 V
Maximum Output Power¹
3550 W
5000 W
5000 W
Number of Amplifier Channels
4
Maximum Output Voltage, Normal mode, per channel
210 Vpeak
Maximum Output Current, Normal mode, per channel
84 Apeak
AMPLIFIER
Voltage Gain
Low-Z mode, ref.1 kHz
32.0 dB, adjustable 20.0-44.0 dB
Direct Drive mode
33.2/36.2/39.2 dB for 70/100/140 V
Input Sensitivity
Low-Z mode, Max. Output Voltage
13.7 dBu (3.73 V), adjustable 1.7-25.7 dBu
Direct Drive mode
6 dBu (1.55 V), fixed
THD 3 dB below max, AES17, 1 kHz
< 0.05 %
DIM 100 3.15 kHz, 15 kHz
< 0.15 %
IMD-SMPTE 60 Hz, 7 kHz
< 0.15 %
Crosstalk ref. 1 kHz, 12 dB below Max, 8 Ω
< -80 dB
Frequency Response ref. 1 kHz, analog in to speaker out
20 Hz to 20 kHz (±1.0 dB)
Damping Factor 20 Hz to 200 Hz, 8 Ω
> 400
Output Stage Topology
Class D, fixed frequency
Signal to Noise Ratio Amplifier
A-weighted, analog input
115 dB
A-weighted, digital input
118 dB
Output Noise
A-weighted, analog input
< -70 dBu
A-weighted, digital input
< -73 dBu
CONNECTIVITY
Analog Audio Input/Thru
Type
2 x 6-pin Euroblock, male
Maximum Input Level
+21 dBu
Input Impedance, active balanced
20 kΩ
Reference level equal to digital input
+21 dBu for 0 dBFS
Speaker Output
1 x 8-pin Euroblock, 6 mm, female
GENERAL
Power Consumption
Rated power consumption (see BTU table)
2250 W
1/8 Maximum Output Power at 4 Ω
2850 W
Idle Mode (no input signal)
110 W
Standby Mode
< 19 W
Dimensions (W x H x D), mm
483 x 88.1 x 514.2
Weight
18.3 kg (40.3 lb)
Shipping Weight
20.5 kg (45.1 lb)
DIGITAL SIGNAL PROCESSING
Sampling rate
48 kHz/96 kHz, OMNEO/Dante synchronized
Signal delay/latency Analog In to Speaker Out, 48 kHz/96 kHz
0.70 ms/0.53 ms
Dante Network Latency
typ. 1.00 ms
Signal Processing
User EQ
12 filters per channel, selectable as PEQ, Lo-Shelv, Hi-Shelv, Lo-ShelvQ, Hi-ShelvQ, Hi-Pass, Lo-Pass & Notch; 2 filters of them with additional asymmetric filter type
User Delay
0 to 2000 ms per channel (units: μs, ms, s, cm, m, inches, feet)
Array EQ
5 filters per channel, selectable as PEQ, Lo- Shelv, Hi-Shelv, Lo-ShelvQ, Hi-ShelvQ, Hi-Pass, Lo-Pass, & All-Pass
Array Delay
0 to 500 ms per channel (units: μs, ms, s, cm, m, inches, feet)
Speaker EQ
10 filters per channel, selectable as PEQ, Lo-Shelv, Hi-Shelv, Hi-Pass, Lo-Pass & All-Pass
Speaker X-Over
Hi-Pass, & Lo-Pass per channel, 6/12/18/24/30/36/42/48 dB Bessel/Butterworth, 12/24/48 dB Linkwitz-Riley; Alignment Delay, 0 to 20 ms per channel
Speaker FIR
Up to 1025 taps, Linear Phase Filter, Linear Phase Brickwall X-Over
Speaker Limiters
Peak Anticipation Limiter & RMS/TEMP Limiter per channel
Other Functions
Source Selection & Mix, Level, Mute, Polarity, Sine & Noise Generator, Pilot Tone Generator & Detection, Level Meters, Impedance Measurement & Load Monitoring
Memory
DSP Presets
1 Factory + 20 User
Speaker-Pool Presets
30 Speaker Settings
Source Supervision & Fallback
Pilot Tone supervision at Analog & OMNEO/ Dante inputs, switchover to alternative Source Selection
CONNECTIVITY
Network
Type
2 x Neutrik EtherCON/RJ45, redundant PRIMARY/SECONDARY
General
1000base-T/100base-TX, integrated switch
Network Audio Inputs
8 channels, 48/96 kHz, OMNEO/Dante format
Network Audio Outputs (Monitor)
2 channels, 48/96 kHz, OMNEO/Dante format
Mains Input
1 x Neutrik powerCON-HC
GPIO Control Port
Type
1 x 8-pin Euroblock, male
Ports & Operating Modes
3 x GPIO, switchable Analog In/Digital In/Digital Out
Analog Input Range
0 V to +13 V, 40 kΩ input resistance
Digital Input Limits
ON: < 1.5 V
OFF: > 2.0 V, internal Pull Up (10 kΩ)
Digital Outputs
ON: Output switched to GND, max. 200 mA
OFF: Open Collector (40 kΩ to GND)
Reference Voltage Output
+10 V, max. 200 mA, supervised, short circuit protected
READY/FAULT contact
Galvanic isolated relay, max. 30 VDC/500 mADC
GENERAL
User Interface
Display
Black/white OLED 256 x 64 pixel
Front panel indicators
4 x status LEDs (POWER, STANDBY, FAULT, OMNEO)
Front panel operating elements
3 buttons (UP, ENTER, DOWN)
Rear panel indicators
1 x status LED (STATUS)
Rear panel operating elements
Mains Switch
Power Requirements
100 V to 240 V, 50 Hz to 60 Hz AC
Power Supply Topology
Switching Mode Power Supply with digital controlled Power Factor Correction
Protections
Audio Limiters, High Temperature, DC, HF, Short Circuit, Back-EMF, Peak Current Limiters, Inrush Current Limiters, Turn-on Delay, Mains Circuit Breaker Protection, Mains Over-/Under voltage Protection
Cooling
Front-to-rear, temperature controlled fans, supervised
Ambient Temperature Limits
+5 °C to +40 °C (+40 °F to +105 °F)
IEC Protection Class
Class I (grounded)
Electromagnetical Environment
E1, E2, E3
Color
Black
Amplifier at rated conditions, Low-Z Normal operation mode, all channels driven, 4 Ω loads, Analog input, 32 dB Gain, 48 kHz sample rate, unless otherwise specified.
¹Test signal for max. output power according IHFA-202 (Dynamic-Headroom, burst 1 kHz/20 ms on/480 ms off/low level -20 dB).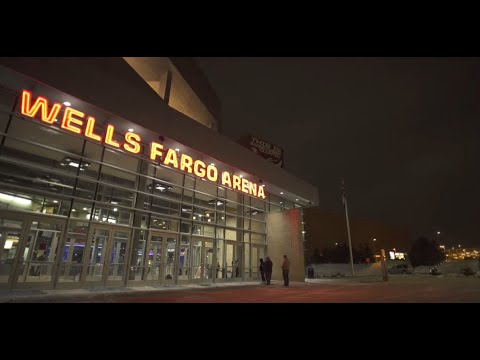 Dynacord and Electro-Voice audio upgrade for Wells Fargo Arena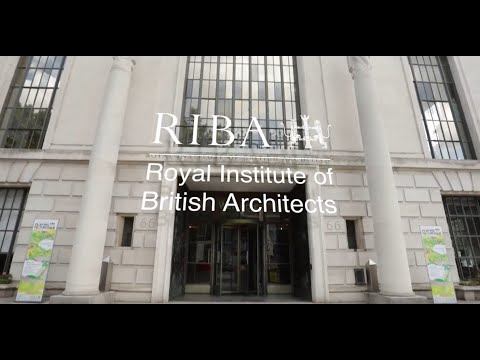 Installing a Sound System in a Protected Historical Building with Dynacord & Electro-Voice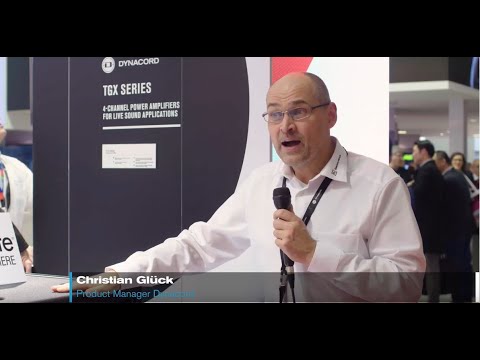 Dynacord Amps with SONICUE sound system software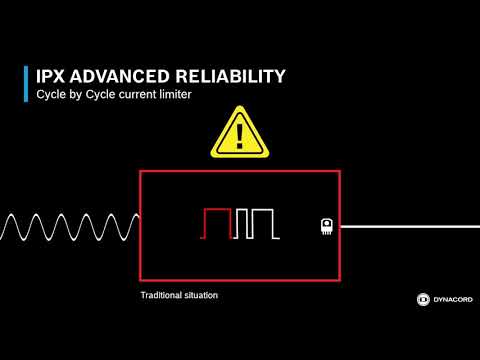 Dynacord Tech Session: Cycle by Cycle Current Limiter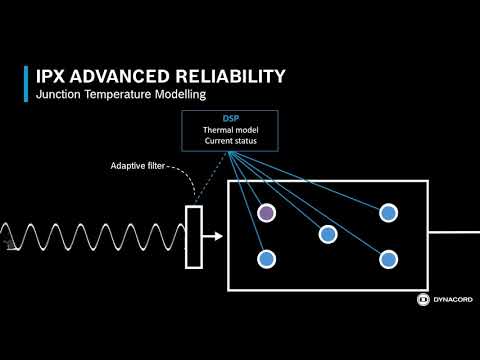 Dynacord Tech Session: Junction Temperature Modeling (JTM)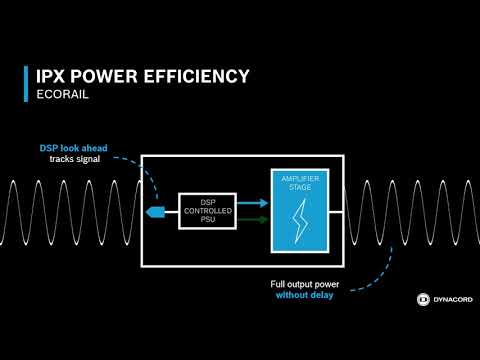 Dynacord Tech Session: Eco Rail Technology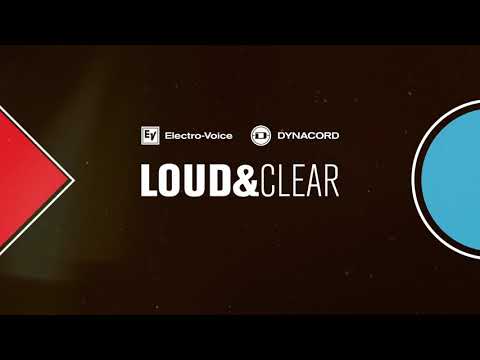 Loud&Clear - see it all in 50sec!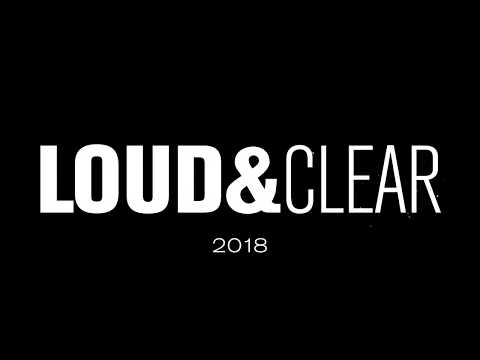 Loud&Clear - the latest from Dynacord & EV in 50sec!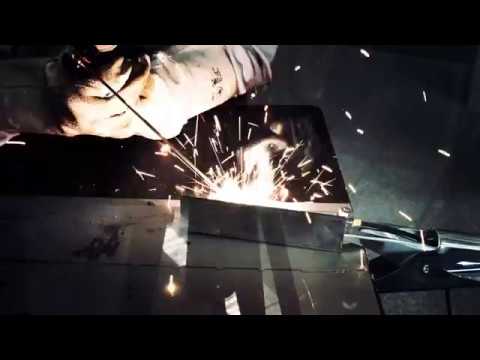 The Dynacord version of Sonic Welding - demo @InfoComm 2018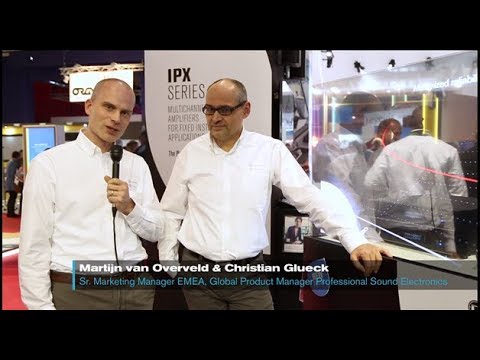 Dynacord IPX series amplifiers - short presentation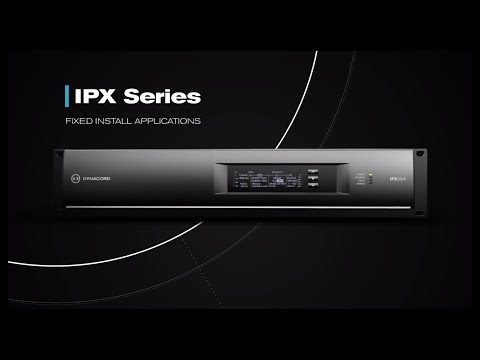 IPX — The Pinnacle of Amplifier Engineering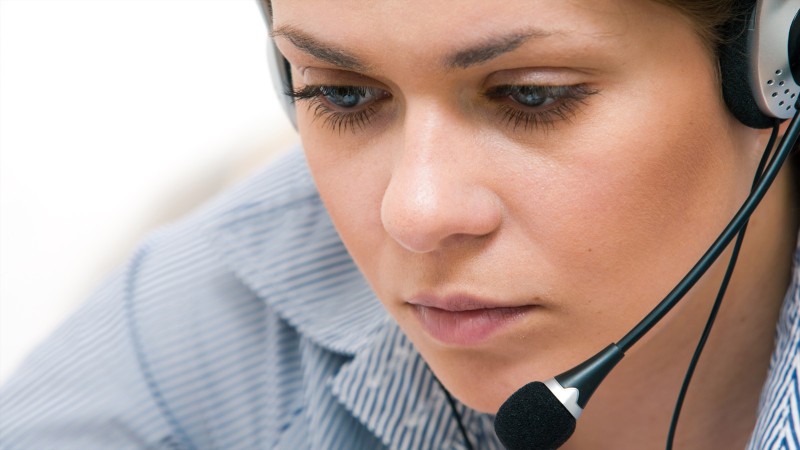 Dynacord & Electro-Voice, together with our certified partners, are ready to help support you through planning, purchase, and setup. Services available through our network of highly-qualified associates and partners may include:
System Design
Installation
Programming & Commissioning
Warranty & After Sales Programs